Publication:
PULPCYTE CONCURRENT INCUBATION
---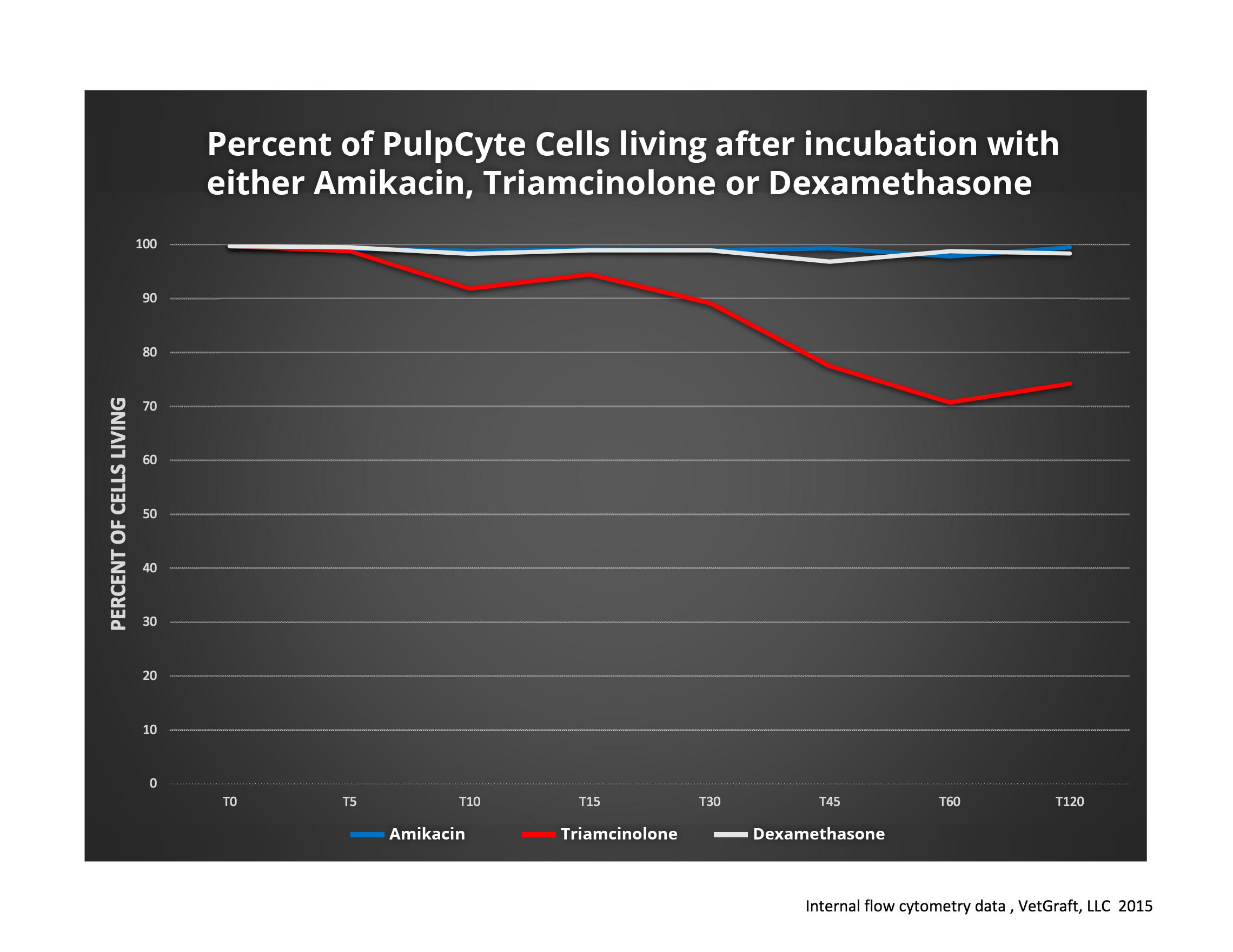 Results of PulpCyte concurrent incubation with Amikacin, Triamcinolone or Dexamethasone. The results show that Amikacin and Dexamethasone had minimal effects on PulpCyte cell viabilities but were adversely affected when mixed with Triamcinolone.

These data suggest that equine joints can be injected with PulpCyte even if recently injected with Amikacin or Dexamethasone. But, use of PulpCyte in a joint injected recently with Triamcinolone should probably be avoided.
Back To VetGraft Publications